Couples Counseling in Burbank, Studio City, Sherman Oaks, & North Hollywood, California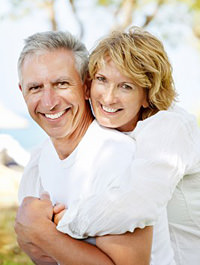 If you live in the San Fernando Valley area including in Los Angeles, Burbank, Studio City, Sherman Oaks, Glendale, or the North Hollywood area and you are looking for a licensed Marriage and Family Therapist for couples counseling services, Jeannette York's office is located conveniently near the 134 and the 101 freeways. With years of experience, Jeannette can help you and your loved one learn to communicate in a healthy way and to strengthen your relationship. Her practice as a couple's counselor focuses on helping people communicate their feelings and face the real issues in their relationship.
When it comes to couples counseling, Jeannette will help you and your partner connect and talk openly about the problems in the relationship and how they can be resolved. From Premarital Counseling to Relationship Counseling, Jeannette is available to help couples create a happier and more connected relationship. To learn more about Jeannette York and her couples counseling services, call today at (818) 200-9513.
Types of Couples Counseling
When you and your partner are facing issues within your relationship, seeking professional help can be just what is needed. With the right mediation and a lot of hard work, your relationship can be back on track and even stronger than before.
The types of counseling that Jeanette offers for couples includes: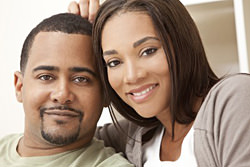 Couples Counseling: Basic couples counseling seeks to improve the level of understanding within a relationship. These sessions will help you and your partner express yourselves and your current feelings while also helping you learn how to communicate well in the future. Both participants are given equal amounts of time and attention to voice what they are unhappy about. Depending on the issues in the relationship, a few sessions can significantly help you on your way to a better future.
Marriage Counseling: Marriage Counseling is meant to guide married couples who are facing conflicts that they cannot overcome or resolve on their own. During this type of counseling, being open, honest, and willing to change for each other is the key. In these couples counseling sessions, married couples will be taught to communicate more clearly, negotiate their differences, and learn to argue in a healthy and open way.
Premarital Counseling: For many couples, premarital couples counseling is a good way to test the waters before making the big commitment. During this couples counseling, the goal will be to encourage the discussion of the relationship dynamic, money, children, in-laws, life goals, and a variety of other topics and expectancies that are important in every relationship. Resolving any differences and being open about your preferences will strengthen the relationship over time.
Relationship Counseling: This type of therapy is not necessarily aimed at spouses but at individuals in a variety of types of relationships. It seeks to improve the relationship between any two individuals in a family or even a professional setting. Any relationship requires strong communication and support, and through relationship counseling, you can achieve that. This type of counseling may be short term or long term based on the situation. The aim of these sessions is to get to the heart of the problem and initiate a change in the individuals involved.
How Couples Counseling Can Help You and Your Partner
Many people often wonder if and why couples counseling works. Counseling is a long and emotional path, riddled with difficulties, but the results are often worth the struggle. Here are some of the ways that couple counseling can help you and your partner better your relationship: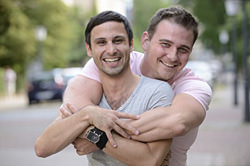 Couples counseling often changes the way you look at the relationship. It is the job of the counselor to help both people see the relationship more objectively and put an end to the blame game. Therefore, couples are made to take a look at how they are hurting one another, and how to react in certain situations to achieve improved outcomes.
Couples counseling can modify negative or dysfunctional behavior. By improving the way that couple interact and communicate with each other, conflict is less likely to occur. Therefore, both individuals learn techniques to avoid hurting one another emotionally. As a result, conflict is handled with discussion and without unnecessary escalation.
Emotional avoidance is a big issue in most relationships, and couples counseling addresses this issue. Many people feel that by avoiding their feelings and not expressing themselves, they are avoiding conflict. In reality, this creates feelings of neglect and unhappiness, which can fester and damage a relationship further. With counseling, couples are made to talk about their feelings in an open, honest, and non-judgmental manner.
Communication is the key to any happy relationship. With couples counseling, partners are taught to speak and listen to each other more openly. With some "coaching", couples are guided to use less confrontational communication methods.
Counseling can strengthen a relationship. Through couples counseling, partners are able to see the positives in their relationship, while learning how to handle difficulties. By understanding one another, the bond is strengthened.
Let Couples Counseling Heal Your Relationship
Jeannette York is a fully licensed Marriage and Family Therapist who can help get your relationship back on track with couples counseling. She is available for appointments with flexible and convenient day and evenings hours. If you and your partner are facing issues, call today at (818) 200-9513 to schedule a counseling appointment.