Family Therapy Counseling in Burbank, Studio City, Sherman Oaks, and North Hollywood, California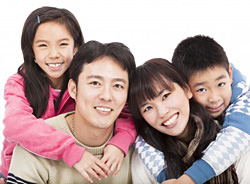 Families are strong units that should support and love one another. However, sometimes differences of opinion and unforeseen circumstances cause family members to hurt one another and fall out of touch. With family therapy counseling, you and your family can learn to reconnect and understand one another. With some guidance and hard work, family therapy counseling can help you reconcile and even improve your relationship over time. Family therapy can also be available for grieving families who are coping with the loss of a loved one
Jeannette York is a licensed Marriage and Family Therapist located in the Burbank, California area of the San Fernando Valley. Her office is near Studio City, Sherman Oaks, North Hollywood, and Glendale. As a couples and family counselor, Jeannette offers a wide range of services including family counseling, relationship counseling, anger management counseling, grief counseling, and couples counseling. If you and your family are interested in family therapy counseling, call today at (818) 200-9513 and make an appointment today.
Types of Family Therapy Counseling
There are two broad kinds of family therapy counseling that are available. Which category your family needs will depend on your individual circumstances and situation. The overall aim of both of these types of therapy is to open up the lines of communication and encourage honest emotions and discussions between family members and loved ones.
Family Therapy Counseling: This type of counseling mainly deals with family members and couples who are experiencing issues communicating and understanding each other. It can also help family members who have had a falling out or a misunderstanding that has severely damaged the relationship. These sessions aim to show each member how important their family actually is and why their relationship is worth fighting for. The key to setting a solid foundation for a new relationship in these circumstances often involves getting several family members involved in the solution.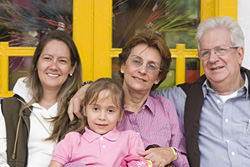 During family therapy counseling, all grievances and personal opinions are laid out on the table. These issues are discussed openly and without judgment or criticism. The main intention of family therapy counseling is to make sure that each member has the chance to voice their opinion and clear the air about miscommunications. Once everyone has had a chance to speak, the healing process can truly begin.
Reunifying Families: This type of counseling is available for families that have become estranged for whatever reason and who are now seeking to reconcile their relationship. This form of family therapy counseling allows each member to be heard and to feel respected again. This is especially helpful to parents with grown children with whom they have not spoken for several years.
Through reunifying families, communication lines are reopened, and suppressed feelings are brought up and discussed. The counselor guides the family through topics that are often hard to face and helps individuals become aware of the family patterns that have caused harm. Once everyone is made aware of the root of the problems, they can begin to rebuild the relationship by learning empathy for one another. Family therapy counseling also promotes the acceptance of every opinion and lifestyle choice. When family members can truly learn to accept one another, they can begin to truly love one another again.
Does Family Therapy Counseling Work?
Family therapy counseling is handled differently by therapists and counselors across the country. Some prefer to stick to speaking, while others prefer a more hands on approach. As an experienced family therapist, Jeannette York can use a variety of approaches to get a family back together again. Here are some important factors that often help to make family therapy counseling a success:
Encouraging Openness: No two families are the same and no two individuals are the same. In family therapy counseling, it is important that every member involved clears their mind of judgment and criticism. Accepting each other as you are is the first step of the healing process.
Discouraging Harshness: Undue criticism and words that are intended to hurt the other person are often the downfall of family units. With conditioning and guidance, counselors can teach families how to voice their opinions without resorting to harsh words and putting down their loved ones.
Encouraging Expression: All members of the family are encouraged to express their feelings instead of hiding them or avoiding them. Members are taught how to express themselves rationally, and how they should react when others express themselves.
Increasing Communication: Strong communication is a great way to rebuild the bridges in any relationship. With families, generation gaps are a hurdle, but they are not impossible to overcome. Clear and precise communication will become the building block of a new bond.
Let the Healing Begin with Family Therapy Counseling
If you and your family think that family therapy counseling may be the answer you need, schedule an appointment with Jeannette so that we can begin the healing process. Call today at (818) 200-9513.