Individual, Anger Management, & Grief Counseling in Burbank, CA
Some of the experiences that life throws at us, like the death of a loved one, can turn our world upside down. When this happens, people are often unable to cope with the grief and this disrupts their sense of being and their ability to handle everyday life. Life can become difficult because the person is unable to come to terms with the fact the person has passed.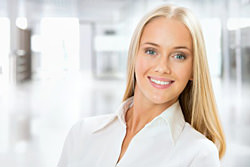 Additionally, the everyday demands of life and relationships can result in to feelings of depression and anxiety, work problems, and self-esteem issues. For example, one occasion when extreme stress and grief could result is when a marriage or serious relationship ends. Others may have anger issues and this could affect their relationship with their loved ones and friends and even their ability to perform in their job. In such cases, individual counseling or grief counseling can help.
If you are facing any of these issues, Jeannette York offers individual and grief counseling services to help. As a leading licensed Marriage and Family Therapist located in the San Fernando Valley, Jeannette can provide counseling services to help individuals cope with and overcome all types of issues. To learn more about individual or grief counseling or to schedule an appointment, call Jeannette today at (818) 200-9513.
What Are the Benefits of Individual Counseling?
Individual counseling and grief counseling can aid in inner healing and lead to a change in behavior and thinking. Individual counseling has many advantages. Here are some of them:
Clients can share their feelings and thoughts with a trained counselor who understands the best way to help them.
During individual or grief counseling, the counselor can address and point out isolated issues, which may be causes for deeper conflicts.
Unlike group counseling, there are only two people involved in a session, the counselor and the individual. This allows an individual to speak freely and openly.
The counselor can gather information, understand the problem, and zero down on the treatment that will help the client.
The behavior or thought process of the client is not distorted, which can happen during group counseling.
As the individual or grief counseling sessions progress, clients slowly learn to accept the loss or their state and learn coping methods which can allow them to regain normal functioning.
Type of Individual Counseling Services: Anger Management, Depression, & Grief Counseling
There are many different types of individual counseling available. Some individuals simply seek general counseling, and then as sessions progress they are able to understand deeper issues and causes that may need to be addressed. Some individuals, on the other hand, seek individual counseling for a more specific reason. For example, with anger management counseling and grief counseling, there is a clear goal of the sessions and specific issues that should be addressed.
Anger Management Counseling: This type of individual counseling is intended for individuals who have difficulty managing their anger. This counseling aims to help individuals deal with anger in healthier ways. It can also help determine and address the root causes leading to anger problems. Anger management counseling will equip you with the tools to treat your anger, which can help you to feel better and can improve relationships with others.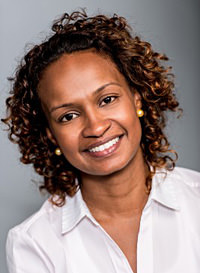 Grief Counseling: Grief impacts the entire being of the individual. The manifestations are often more intense if an unanticipated or sudden death of a loved one or family member occurs. However, grief can follow any type of lose. For those dealing with grief, there will typically be both physical and behavioral reactions. Grief counseling can address these issues by:
Helping the grieving individual to understand the mourning process
Exploring areas that may prevent the individual from moving forward
Providing closure to unresolved conflicts
Helping the grieving individual adjust to his or her new state
Addressing possible issues like suicidal thoughts and depression
Therefore, with grief counseling you can learn to cope with and overcome your feelings of grief.
Contact Jeanette York for Individual, Anger Management, or Grief Counseling Today
If you would like to learn more about individual or grief counseling or you would like to schedule an appointment for individual counseling service for any reason, contact Jeannette York today. As an experienced therapist located in Burbank, California, Jeannette can help you deal with and address any issues you may be facing. Jeannette's office is conveniently located near Glendale, Studio City, Sherman Oaks, North Hollywood, and Los Angeles, CA.