Jeannette York: A Licensed Couples Counselor in Burbank, California
Our lives hold little meaning if we do not have a good relationship with our partners. It is seen commonly that couples, who are so much in love at the beginning of a relationship, start taking each other for granted over time. Little things become a cause of irritation and arguments that lead nowhere, and the friendship that forms the foundation of any successful relationship starts to wither. If you are in a situation like this, couple's therapy may be the answer.
However, it is not only romantic relationships that may require help from a Marriage and Family therapist. Marriage and Family therapist can work with family members, business partners, friends, and other individuals in order to help them improve communication, overcome challenges, and overall strengthen a relationship. Additionally, at times individuals face challenges that leave them looking for counseling. This can include anger issues as well as dealing with depression, anxiety, self-esteem issues, grief, and loss.
As an experienced couples counselor and a Licensed Marriage and Family Therapist located in Burbank, California, Jeannette York offers all of these types of services for individuals, couples, and family members. To learn more about Jeannette's services as a couple's counselor, contact her office today at (818) 200-9513.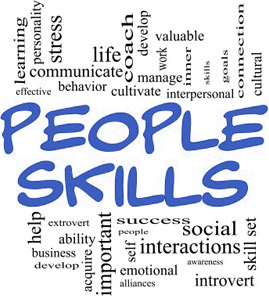 Your Individual, Family, & Couples Counselor in Burbank
Jeannette York is a licensed marriage and family therapist offering her services to individuals, couples, and families in Burbank, California, since 2006. Jeannette's experience goes much beyond being just a couple's counselor. Prior to moving to California, she was in hospice care in Minnesota, helping individuals deal with terminal illnesses and impending death. She has also worked at the Neighborhood Involvement Clinic in Minnesota and the Southern California Counseling Center counseling young adults who have been subjected to sexual abuse in childhood or early adolescence, as well as helping other people through varied walks of life.
Why Make Jeannette your Family & Couples Counselor of Choice
Since 2009, Jeannette has been operating out of her own office in Burbank, CA. She has become an established couples counselor in the area. Apart from her services as a couple's counselor, she also offers:
Marriage Counseling
Premarital Counseling
Relationship Counseling
Reunifying Families
Anger Management Counseling
As a couple's counselor, Jeannette is located in the Toluca Lake community, which is at the heart of Burbank. This central location makes it is extremely convenient for people seeking a couples counselor to travel to her office. Additionally, she offers convenient and flexible hours including sessions several evenings a week, which is perfect for those with busy families looking for a therapist that fits into their schedule.
Contact Jeannette York as Your Family & Couple's Counselor Today
Jeannette York is among the most experienced couples counselors in the San Fernando Valley. As a licensed Marriage and Family Therapist, you can trust that you will receive expert and caring service. Additionally, since Jeannette has work with and counseled people from many walks of life, you can rest assured that she will be able to address your problems effectively whether as a couples counselor, individual therapist, or family therapist.
To learn more and to schedule an appointment for couples counseling, family therapy, or individual counseling services, call Jeanette at (818) 200-9513. With convenient and flexible office hours, we can find an appointment time that meets your schedule.